Gravity Seltzer Co. will have its new Zero Gravity range of non-alcoholic seltzer distributed by Land Of Plenty Food Co.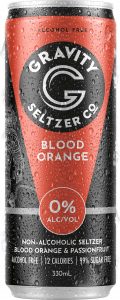 Thanks to the Land Of Plenty Food Co. partnership, Gravity Seltzer says it has its sights set on supermarkets, independent grocers, airlines and foodservice outlets in Australia and New Zealand.
Gravity Seltzer, through its own outreach efforts, already has a presence in stores, bars and restaurants. It's also recently secured the tender to become the official seltzer supplier for Accor Stadium at Sydney Olympic Park, as well as CommBank Stadium at Parramatta, McDonald Jones Stadium in Newcastle, and WIN Stadium and WIN Entertainment Centre in Wollongong.
Co-founder Liam Battye says Gravity Seltzer is the first seltzer company to launch a zero-alcohol range with all the same flavours as its alcohol range.
"That's important for athletes, as well as anyone else who is mindful of what they consume," he says.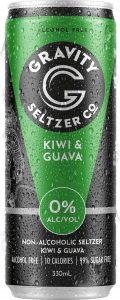 Land Of Plenty Food Co. founder Karen Lavecky says Gravity Seltzer is a natural fit for a food group that has built a reputation for premium products that focus on quality and innovation.
"We love the fact Gravity Seltzer is brewed naturally, vegan, 99% sugar free and comes in a unique range of flavours," she says.
"We also believe Gravity Seltzer's eye-catching packaging, as well as the amazing marketing support it gives to its clients through its POS marketing and influencer athlete owners, is outstanding.
"When you put all those things together, we know Gravity Seltzer is going to be in-demand in the venues we distribute to."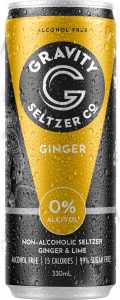 Gravity Seltzer is co-owned by fitness influencer Jenna Louise and several professional athletes, including professional surfer Cooper Chapman, eight-times world champion wakeboarder Harley Clifford, ironman Mat Poole and "globally renowned" freestyle motocross rider Harry Bink, as well as a boutique marketing agency, its founders Liam Battye and Mick Spencer, and "industry heavyweights" from brands like Coca-Cola, Carlton United Breweries and Carlsberg.
Mr Battye says these athletes have heavily influenced Gravity Seltzer's range.
"They told us they wanted to have a light, flavoursome, non-alcoholic beverage they could consume before jumping in the surf or after competing in a gruelling event," he says.
The Zero Gravity range is available in the variants of Blood Orange & Passionfruit, Kiwi & Guava, Ginger & Lime and Watermelon & Salty Lemon.