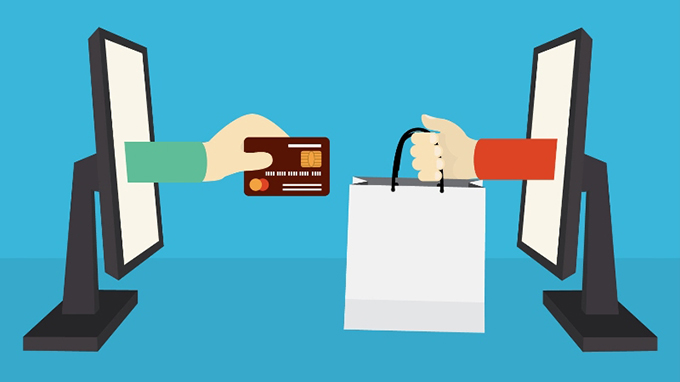 There has been an obvious rise in the rate at which online shopping is being used in recent times. This has led to a subsequent surge in demand and growth in the e-commerce market.
It is not unusual to find physical stores that also have an online presence. This is because most people would rather complete their sales with a click of a button than doing it physically. Some people do not mind doing both. Therefore, having both means helps to maintain a level of sales unlike if you are using just one.
There is no limit to what can be achieved with online shopping provided you have your device. In situations where people do not do the actual buying online, a lot of them peruse different online shopping websites to make discoveries on what they want. It is only after this that they now go to get it physically. As such, online platforms are very useful for all types of shoppers.
What can be bought online?
Anything! This is the beauty of the online platform; there are no limitations with it. Different categories of products are sold online. Clothing tends to be one of the most popular categories available out there.
Asides from this, electronics, skincare, can be readily found online. Food is one unexpected product category that is sold online. This goes to prove that you can get anything you want online. There are online reviews available for individuals who would like to be sure of the platform they want to patronise.
Possible reasons for this increasing popularity
The ease of operations.
No one likes to be stressed. This is one of the reasons for their migration to the use of online platforms for people.
Increased costs
Setting up a physical store is known to be very expensive recently. This is because it comes with a lot of other costs such as rental costs, labour costs, possible costs for advertising location and the likes. As such, there are more in favour of an online store.
Even for the buyer, arising costs could include transport fees and parking lot fees. Above all, time is the most spent tool for both the buyer and the seller. The thing with time is that it cannot be placed at a money value.
With the rate of growth in internet use, it would be a not-too-smart decision for people that do not identify with online shopping. As it is now a known fact that the internet space in the next 5-10 years would be a lot different from the one that is currently accessible to people.
Aside from all these, there are still some people who would prefer buying certain goods physically rather than online. This doesn't change the fact that more than the average number of people in the world have switched to online shopping with many more joining each day.