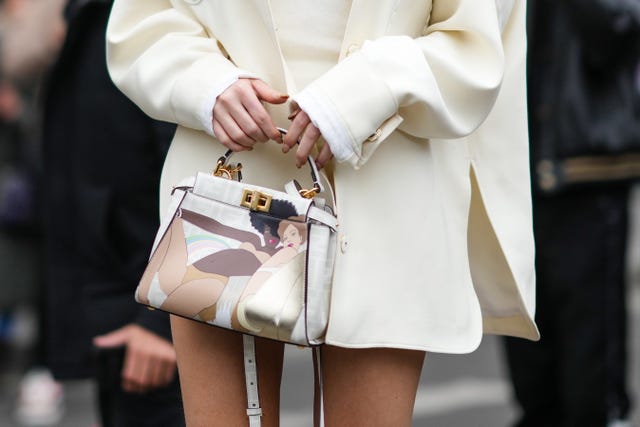 Edward BerthelotGetty Images
The designer resale market is booming. In fact, according to a recent study, secondhand fashion is predicted to overtake fast fashion by 2030 – and there have never been more or better options for selling and buying pre-loved luxury clothing and accessories. But, because of the nature of dealing with pre-loved products, the secondhand model is not perfect, particularly for consumers who are used to the customer experience that comes with shopping in the luxury world. It is for this reason exactly that fashion stylist Clare Richardson has launched Reluxe, a luxury secondhand platform that she hopes will make resale easier, and better, than ever.
"I love buying pre-owned clothing, but I was feeling frustrated at the lack of a luxury experience resale sites offered and being fire-hosed with so much product," she told us. "I wanted the resale experience to feel as luxurious and considered as it does when buying new."
This content is imported from Instagram. You may be able to find the same content in another format, or you may be able to find more information, at their web site.
With Reluxe, Richardson is aiming to have a platform that not only makes the process extremely easy for both buyers and sellers, but also offers them great content to enjoy, filled with styling advice and useful edits.
"From the beginning, I wanted to create a resale platform that is an edited, curated and luxury experience, not only selling the best product, and delivering it as sustainably as possible – compostable packaging and electric bikes – but also offering a trusted editorial narrative that inspires and educates."
What is unique about the platform is that it is marketing itself not just as an online boutique, but one which has an editorial point of view. Not only will it feature campaigns and photoshoots, but there will be a network of high-profile stylists, models, designers and more involved. Already on board are Amber Valletta, Bella Freud, Zinnia Kumar and Carolyn Murphy.
As well as this, Reluxe promises to deliver on that luxury experience for consumers. For sellers, its white glove service allows users to have either an in-person or a virtual appointment, where the concierge team will advise them on their items. The pieces chosen will then be photographed, authenticated and valued by Reluxe, who will also deal with the entire sales process for the customer. Because of all this, buyers will be able to rest easy and feel confident in their secondhand purchases.
Offering this full-service approach is essential if the platform is going to encourage those luxury shoppers, who may be sceptical of the process, to embrace resale for the first time.
"There have always been people who are dedicated vintage shoppers, and know exactly where to go, and at what time, to find the best pieces, but not everyone has that skill, or access, so it is great to be able to do that work for the customer and have it easily accessible in one site.
This content is imported from Instagram. You may be able to find the same content in another format, or you may be able to find more information, at their web site.
"There is no longer aversion to the idea of secondhand, pre-loved, vintage, or whatever you want to call it, and that is a wonderful thing. The way we shop for fashion does need to change, so I believe the idea of circular shopping will continue to grow and become second nature to most fashion lovers."
Ultimately, Richardson hopes that the platform will help to accelerate the growth of resale, and encourage more of us to shop in a considered, conscious way.
"My hope is that Reluxe will genuinely celebrate a return to a slow-fashion movement. I want it to help change our shopping behaviour, and create a guilt-free and accessible way for us all to indulge in our love of fashion, and to refresh our closets, but in a more considered and sustainable way."
To shop or sell on Reluxe, head this way.
This content is created and maintained by a third party, and imported onto this page to help users provide their email addresses. You may be able to find more information about this and similar content at piano.io